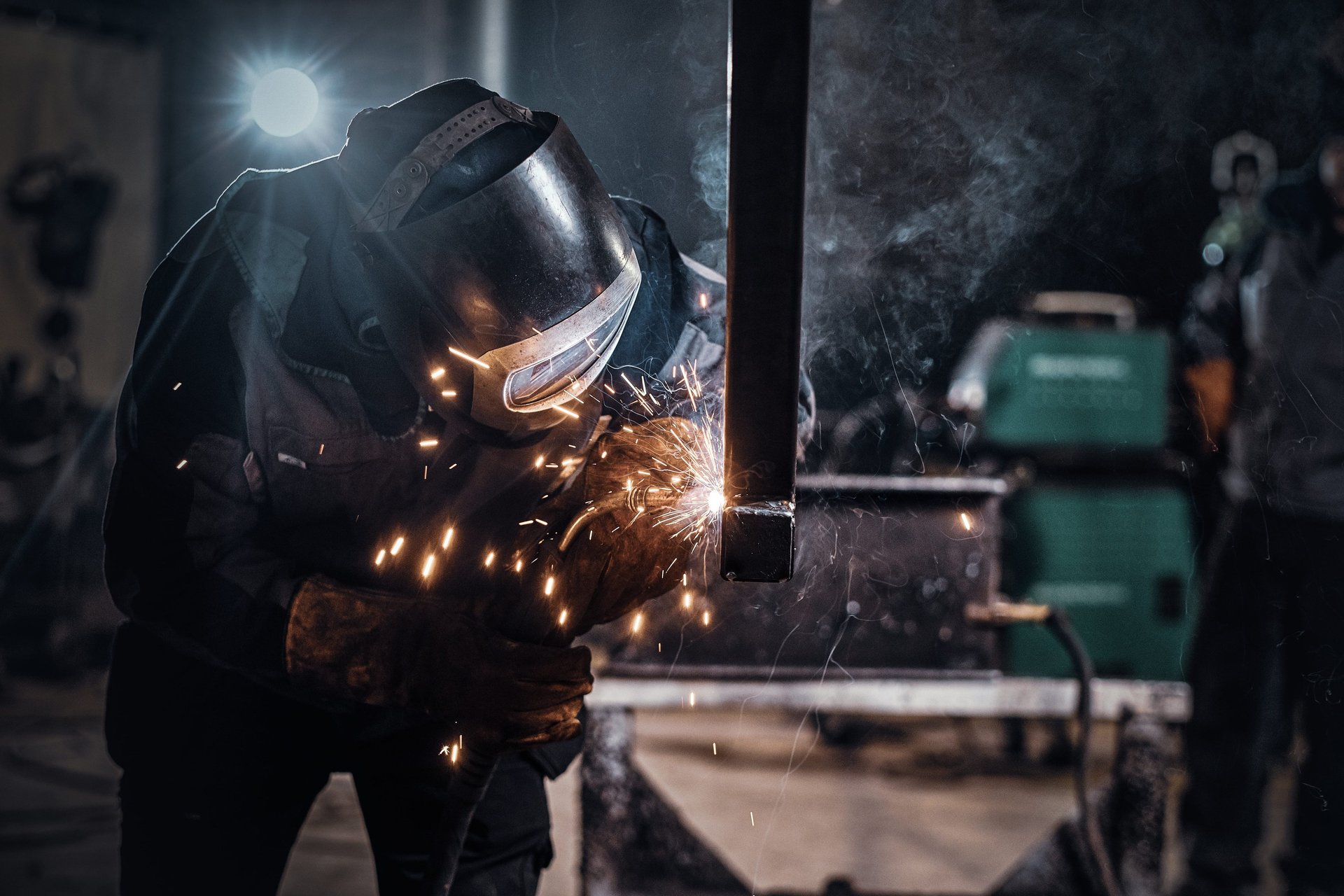 Cameroon Metallization & Anti-Corrosion coating Spécialist
ETMC founded in 1989 by Camille Lissom Matip, mechanical engineer.
In order to reduce Cameroon energy carrier's supply chain latency of transmission tower Camille and Marie-Thère Lissom Matip founded the first engineering and production of high and ultra high voltage electrical pylons company in Cameroon.
Supported by AFD, ETMC got specialised in manufacturing and assembling of metal frame for transmission tower, catwalks, industrial equipment, construction huts, modular elements for exhibitions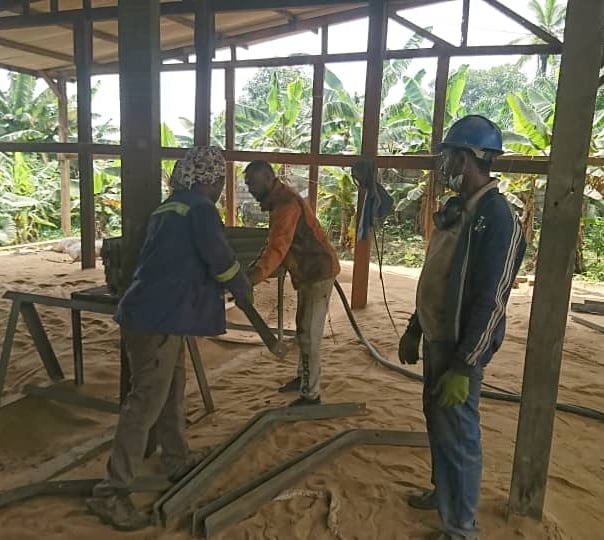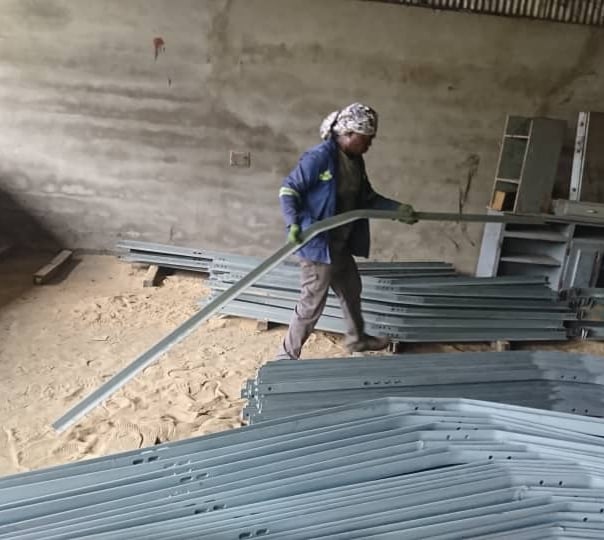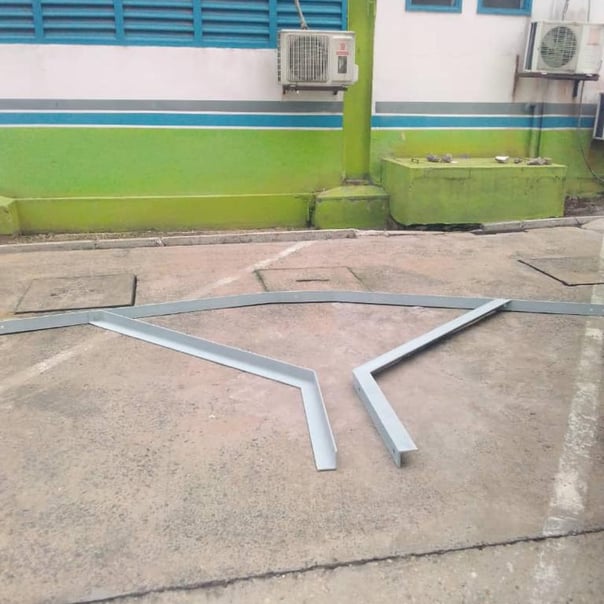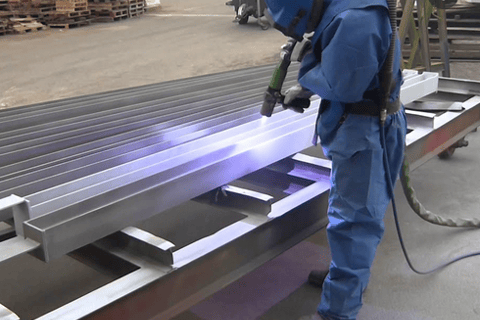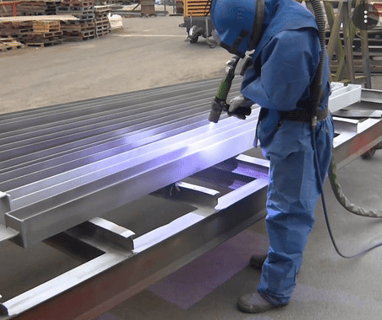 Metallization and anti-corrosion coating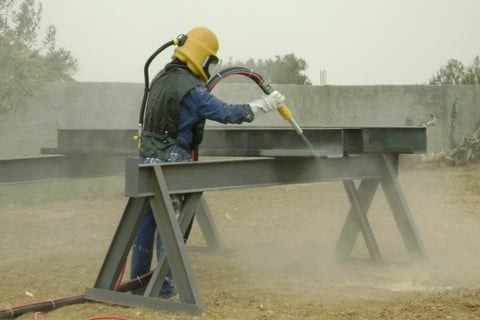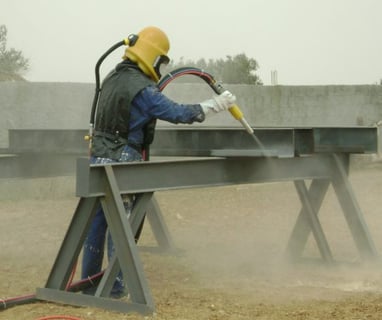 Zinc-Aluminium metallization process:
Best long term anti-corrosion process as ROI
Metal frame / Pole line manufacturing
Stream of abrasive material - sand - against a surface under high pressure to smooth a rough surface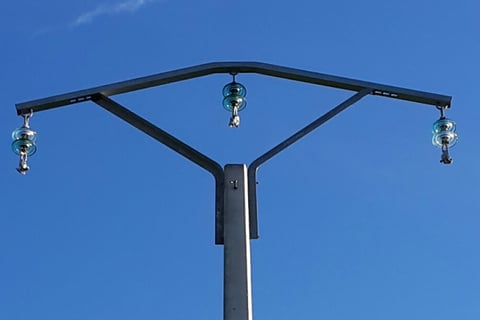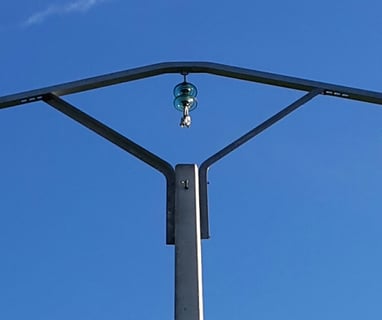 Semi-horizontal configuration

Cross Arm

sheet metal fitting...